Administrator
Staff member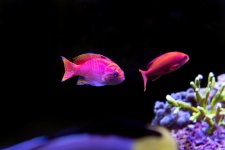 This thread will open about August 1st for voting on August 2022 photos.
Photos will be moved here about August 1st for voting. Photos were collected July 2022.
If you are Premium Member (paid) seeking to submit for next photo contest, instead go to Forum Premium 'Members Only' where submission thread is already open:
FaceBook members and general public will need to register at
https://dfwmas.org/register/
to then vote (its free to register and join)
Premium members can 'sneak peek' as photos are collected throughout July, but voting will happen here in August. Looking forward to seeing August 2022 photos! Be sure to return HERE in August.
During August you will be able to vote for August Photo of the Month by leaving comment/reply below.
SPECIAL AUGUST CONTEST
- EVERYONE WHO VOTES GETS AN ENTRY FOR REEF RAX SINGLE PLUG SHELF! Thank you sponsor Reef Rax!
Last edited: