Club Secretary
Staff member
Board of Directors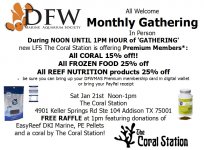 Our first 2023 club 'Saturday Gathering' will be Jan 21st. 'Gatherings' are different days than 'Meetings' based on 2022 feedback.
Club 'Saturday Gathering'
Saturday Jan 21
Noon until 1pm
new LFS The Coral Station
4901 Keller Springs Rd Ste 104
Addison TX 75001
FREE RAFFLE at 1pm featuring donations of EasyReef DKI Marine, Piscene Energetics Marine PE Pellets and a coral by The Coral Station!
During NOON UNTIL 1PM HOUR of 'GATHERING' new LFS The Coral Station is offering Premium Members*:
All CORAL will be 15% off!!
All FROZEN FOOD will be 25% off
All REEF NUTRITION products will be 25% off
* be sure you can bring up your DFWMAS Premium membership card in digital wallet or bring your PayPal receipt​
Free members can upgrade to Premium DFWMAS membership at:
​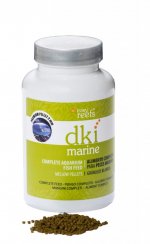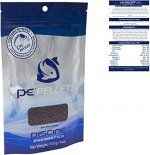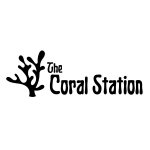 @TheCoralStation
FYI - It will be our first!
Last edited: