Club Secretary
Staff member
Board of Directors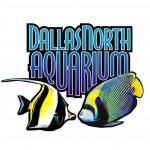 August 12th Club Gathering - Dallas North Aquarium LFS
Our August club 'Saturday Gathering' will be August 12th. 'Gatherings' are different days than 'Meetings' based on 2022 feedback.
Club 'Saturday Gathering and Giveaways'
Saturday August 12th
10am until 11am
Dallas North Aquarium (DNA) Local Fish Store (LFS)
2910 E Trinity Mills Rd Carrollton TX 75006
FREE RAFFLE at 11am featuring multiple product donations!!