Club Secretary
Staff member
Board of Directors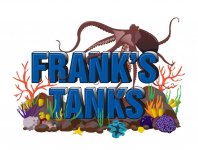 ​
April 22 Club Gathering - Frank's Tanks LFS
Our April club 'Saturday Gathering' will be April 22nd. 'Gatherings' are different days than 'Meetings' based on 2022 feedback.
Club 'Saturday Gathering'
Saturday April 22
1pm until 2pm
Frank's Tanks LFS
6080 S Hulen Street #770 Ft Worth TX 76132
FREE RAFFLE at 2pm featuring donations of a coral from Frank's Tanks, Piscene Energetics Marine PE Pellets and MORE!
More details will become available as this gets closer! For now, save the date!
Last edited: