Club Secretary
Staff member
Board of Directors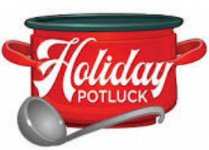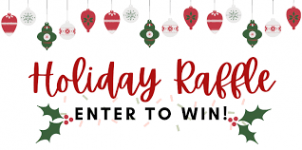 $2,000+ Holiday Potluck Raffle Giveaway
Open to Both Free and Premium Hobby Club Members
Have you been naughty or nice this year? Generous Bounce Back Sponsors and DFWMAS Members have provided wonderful products to be given away! Stop by for cake and fill out your entry slips anytime between noon to 5pm, but YOU DO
NOT
NEED TO BE PRESENT TO WIN - 5pm drawings!!
Tell a Friend !! Bring a Friend !! Maybe you BOTH may win !!
Event is FREE. Giveaway Raffle is FREE. Happy Holidays!!
Rules:
Enter in person Saturday December 10 Noon until 5pm

location / hosted by SALGADO AQUATICS
2949 W 15th Street Plano, TX 75075

Everyone coming to Holiday Potluck will get three entries.
Decide which of below major prizes you would like, put 1-3 entry/entries into box/boxes.
Giveaway entry boxes for:

Noo Psyche NP K7 V3 Reef Aquarium Light and Mounting Set ($300 value)
Avast Marine Plank Auto Feeder with SICCE Pump and Reef Jerky Food ($225 value)
Santa Monica Hang On Glass (HOG 0.5) Algae Scrubber ($100 value)
Reef Rax Shelf Frag Rack and Sandbed Frag Rock Set ($90 value)

2 sets available / 2 winners

RO/DI Filter Set ($65 value)

1 Sediment, 2 Carbon and 1 DI Cartridge in each set
4 sets available / 4 winners

Willow's Reef Coral Feast, Amino Feast and Phyto Feast Set ($80 value)

4 sets available / 4 winners

Easy Reef Deluxe Bundle - Easybooster, EasyspsEVO, Easyconnect, Easymasstick, DKI Marine ($110 value)

4 sets available / 4 winners

Red Sea Set: Trace Colors, Foundation Supplements Complete Pack and Multi-Test Kit Foundation Pro ($170 value)

DO NOT NEED TO BE PRESENT TO WIN
Dec 10th 5pm winner drawing at end of Potluck Holiday Party
Secretary Lisa @Fish Think Pink will find winners based on info put on winning slips
If winner(s) are present, then enjoy winnings early!
Additionally,
EVERYONE* will get free Piscine Energetics (PE) Pellets

*1 per household, while supplies last

Potluck Hobby Club Party

All Welcome, Public Invited

SALGADO AQUATICS EXTRAVAGANZA ANNUAL EVENT for Premium Hobby Club Members

Premium Members Reminder, either:

be sure to be able to bring up your current membership card on your smartphone
bring your PayPal receipt dated within past year
MARK THIS ON YOUR CALENDAR:
DATE: Saturday December 10th
WHEN: Noon-5pm
WHERE: 2949 W 15th Street Plano, TX 75075
DRAWING: 5pm
Looking forward to seeing everyone there!
Maybe you are coming just to get your name in giveaway raffles!
Maybe you are coming to enjoy SALGADO AQUATICS 1st Annual Premium Member EXTRAVAGANZA !
If you are coming for the Potluck Party and want to bring a dish, there is a thread to register what food you are bringing:
CHANGE OF DATE CHANGE OF LOCATION Street & Sidewalk Reconstruction at Lisa's Home and SALGADO AQUATICS wants to do their 1st Annual Member EXTRAVAGANZA! so Combining Potluck and SA Event, now SATURDAY Dec 10th - Noon to 5pm at SALGADO AQUATICS Holiday Potluck Member Gathering NOW AT...

forum.dfwmas.org
Last edited: