Picture one shows the canopy on the extension on the tank and the two MH's mounted to the inside of the top of the canopy.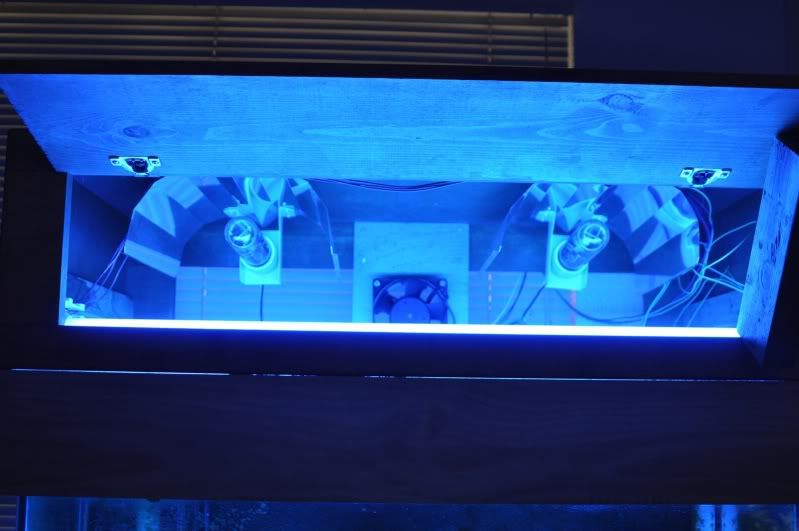 alt="">
Picture two shows the 2 VHO bulbs just below the canopy door opening. You are looking at the tops of the two bulbs next to each other.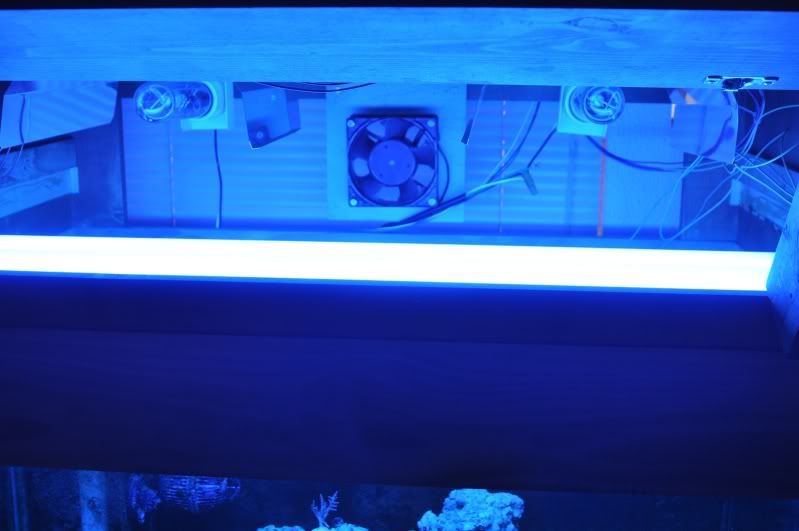 alt="">
Oh, and the water temperature rose to 79 degrees by the photo-period's end.