I have a stand for the Waterbox Infinia 125.3 that is FREE to anyone willing to pick it up (Frisco, TX). The specs can be found here:
• Dimensions (LxWxH): 1039 x 600 x 575mm (40.9"×23.6"×22.6")• Height with Cabinet: 1540mm/60.6"• Display Volume: 325 L/85.9 gals• Total Volume: 468 L/123.5 gals• Glass Thickness: 12mm• Includes: Aquarium, Cabinet, Sump, Plumbing Kit, Filter Socks, Sock SilencersView Full Specifications
waterboxaquariums.com
When Waterbox shipped me the tank & stand, the sump was broken inside the stand during shipment. As a result, they sent out a whole new stand and sump. The sump is still in the stand but I do not think it is salvageable. Other than that, the stand is in perfect shape.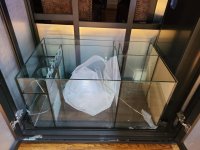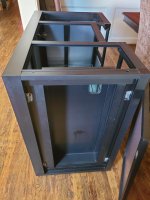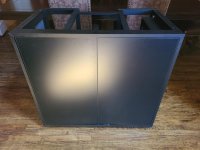 Last edited: