I've had my set up over a year. I just need to sell due to i lost my job and need money for bills. I love this tank. If i still had my employment, i would not be selling.
75 gallon saltwater tank with Eshopps 30 gallon sump.
Comes with
Desjardini Tang
Gold Rimmed Tang
Blue Hippo Tank
2 clowns paired i believe
Exquisite Purple Firefish
Custom Built Stand with black stone on top
2 echotech radion 30 led lights w/ reeflink
Reef octopus classic skimmer
2 heaters
Dc Return pump with controller
1 hygger 3400 wave maker with controller
2 other wave makers
Approx 100lbs of live sand
50 lbs of live rock
All plumbing.
Refugium led light
Drilled tank with eshopps overblow box
Digital thermometer
And many extras.
Hannah Digital Test
Calcium
Phosphate
Ph
Copper
Nitrate
Salinity
I have put well over 3500 into the tank. Very beautiful and relaxing.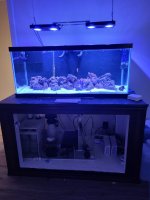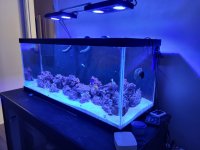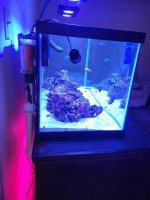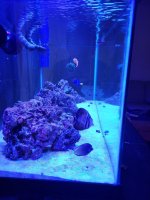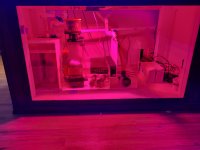 Last edited: