Club Secretary
Staff member
Board of Directors
2022 outstanding sponsor recognition goes to Premium Aquatics!
Be sure to support this awesome sponsor/partner!
Aquarium & Fish Supplies Superstore. Guaranteed Low Prices. Free Shipping for qualified orders. Aquarium supply for your aquarium fish, saltwater aquariums, freshwater aquariums and ponds. The best aquarium lighting, protein skimmers, aquarium chillers, calcium reactors, aquarium pumps for fish...
premiumaquatics.com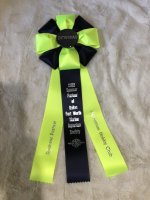 Last edited: