Administrator
Staff member
Facelift for Premium Aquatics! Watch for our DFWMAS areas to update their logo from the old logo to new logo. They've been a long time supporter of our hobby club, and Premium Aquatics still actively supporting us with Ice Storm Anniversary Bounce Back $50 Gift Certificate and upcoming club wide special (more info will be released closer to their 'Sponsor of the Week' - check out website calendar for lots of calendar based info:
https://dfwmas.org/calendar
)
Aquarium & Fish Supplies Superstore. Guaranteed Low Prices. Free Shipping for qualified orders. Aquarium supply for your aquarium fish, saltwater aquariums, freshwater aquariums and ponds. The best aquarium lighting, protein skimmers, aquarium chillers, calcium reactors, aquarium pumps for fish...
premiumaquatics.com
Announcement credit goes to:
https://reefbuilders.com/2022/06/07/premium-aquatics-website-gets-a-fresh-new-facelift/
Old familiar logo: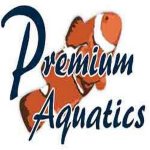 New spiffy logo: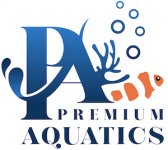 Last edited: